APPLIANCES.
SMARTER.
Replace domestic appliances in managed properties with our no hassle service, designed specifically for
letting agents.
Learn More...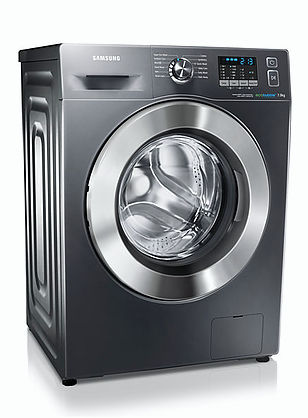 Minimise the time spent dealing with replacement appliances. Get on with the (many) other aspects of managing properties. Let D&S take the stress out of appliances, safe in the knowledge that your tenants are being looked after and given exceptional customer service.
DOMESTIC APPLIANCE REPAIRS
In Addition to our highly efficient domestic appliance replacement service we are able to offer our clients a no hassle, NATIONWIDE appliance repair service.
At D&S we will do everything we can to keep the costs to landlords down which is why we will always try to diagnose the fault over the phone before going out and our repair service is based on a FIXED LABOUR CHARGE no matter how long it takes to repair or how many visits we have to make! If we believe the appliance is beyond economical repair from our initial phone call with the tenant, we will inform the agent and offer some replacement options so that the landlord can make a decision on whether to try to repair or to replace with a new machine. All our new machines come with a minimum of 2 Year Warranty with some offering up to 10 years.
We repair: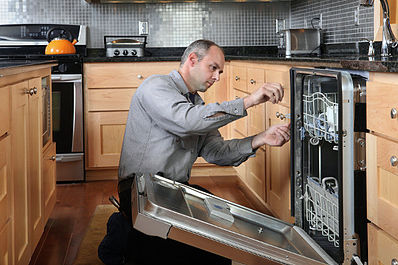 Privacy Policy
1.Introduction

This is our privacy policy. It tells you how we collect and process data received from you on our site.
If you have any comments on this privacy policy, please email them to Support@dandscorporate.com

2.Who We Are

Here are the details that the Data Protection Act 1998 says we have to give you as a 'data controller':
Our site address is www.dandscorporate.com
Our company name is D&S Appliances Ltd T/A D&S Corporate
Our registered address is Blue Ryde Cottage, Ockham Road North, East Horsley, Leatherhead, Surrey, KT24 6NU
Our nominated representative is James Hider

3.What we may collect

We may collect and process the following data about you:

Information you put into forms or surveys on our site at any time
A record of any correspondence between us
Details of transactions you carry out through our site
Details of your visits to our site and the resources you use
Information about your computer (e.g. your IP address, browser, operating system, etc.) for system administration and to report aggregate information.

4.Cookies

We use cookies to distinguish users and improve our site. Please look at our Cookie Policy for more cookie information.

5.How we use what we collect

We use information about you to:

Present site content effectively to you
Provide information, products and services that you request, or (with your consent) which we think may interest you
Carry out our contracts with you
Allow you to use our interactive services if you want to
Tell you our charges
Tell you about other goods and services that might interest you. We will also let other people do this, and we (or they) may contact you.
If you are already our customer, we will only contact you electronically about things similar to what was previously sold to you.
If you are a new customer, you will only be contacted if you agree to it.
If you don't want to be contacted for marketing purposes, please tick the relevant box that you will find on screen.
Please note: We don't identify individuals to our advertisers, but we do give them aggregate information to help them reach their target audience, and we may use information we have collected to display advertisements to that audience.

6.Where we store your data

We may transfer your collected data to storage outside the European Economic Area (EEA). It may be processed outside the EEA to fulfil your order and deal with payment.
By giving us your personal data, you agree to this arrangement. We will do what we reasonably can to keep your data secure.
Payment will be encrypted. If we give you a password, you must keep it confidential. Please don't share it. Although we try to provide protection, we cannot guarantee complete security for your data, and you take the risk that any sending of that data turns out to be not secure despite our efforts.

7.Disclosing your information

We are allowed to disclose your information in the following cases:

If we want to sell our business, or our company, we can disclose it to the potential buyer
We can disclose it to other businesses in our group
We can disclose it if we have a legal obligation to do so, or in order to protect other people's property, safety or rights
We can exchange information with others to protect against fraud or credit risks.

8.Your rights

You can ask us not to use your data for marketing. You can do this by ticking the relevant boxes on our forms, or by contacting us at any time at support@Dandscorporate.com.
The Data Protection Act 1998 gives you the right to see information we hold about you. We can charge you a fee (currently £20) for this service.

9.Links to other sites

Please note that our terms and conditions and our policies will not apply to other websites that you get to via a link from our site.

10.Changes

If we change our Privacy Policy, we will post the changes on this page. If we decide to, we may also email you.
Terms & Conditions
1.Introduction

Welcome to DandSCorporate.com.
This page tells you the terms on which you may use our website dandscorporate.com and our service of supply, delivery, installation and removal of domestic appliances, whether as registered user or guest. Please read carefully before use.
By using the site and / or placing an order with us, you accept the terms and agree to obey them. If you don't accept them, please don't use the site or our service.

2.Who We Are

Dandscorporate.com is operated by D&S Appliances Ltd, a UK Limited company registered in England under company number 9053587.
Our VAT number is: 198 1705 74

3.Use of the Site,

You have permission for temporary use of the site, but we can withdraw or change our service at any time without telling you and without being legally responsible to you.
You must treat all identification codes, passwords and other security information as confidential. If we think you have failed to keep confidentiality, we are allowed to disable any security information (including your passwords and codes).
If you allow anyone else to use our site, you must make sure that they read these terms first, and that they follow them.
Only use the site as allowed by law and these terms. If you don't, we may suspend your usage, or stop it completely.
We frequently update the site and make changes to it, but we don't have to do this, and material on the site may be out-of-date. No material on the site is intended to contain advice, and you shouldn't rely on it. We exclude all legal responsibility and costs for reliance placed on the site by anyone.
We follow our privacy policy in handling information about you. You can read our policy here.
By using the site, you agree to us handling this information and confirm that data you provide is accurate.
If you order goods or services from us through the site, your order will take place under our Terms and Conditions.
All orders placed through our store are final. Orders cancelled outside of 24 hours will be subject to cancellation charges.

4.Intellectual Property Rights?

We are the owner or licensee of all intellectual property rights in the site (for example the copyright and any rights in the designs) and in any of the material posted on it. They are protected by copyright.
You are allowed to print one copy and download extracts of any page on the site for your personal reference, but not for commercial use without a licence from us. You must not alter anything, or use any illustrations, video, audio or photographs separately from the text that goes with them.
If you breach these terms, you lose your right to use our site, and must destroy or return any copies you have made.

5.Our Legal Responsibility to You

We do not guarantee the accuracy of material on our site. As far as legally possible, we exclude legal responsibility for the following:
Any loss to you arising from use of our site
Loss of income, profit, business, data, contracts, goodwill or savings.
We also exclude, as far as legally possible, all terms and warranties or promises implied by law or by statutes.
We don't exclude legal responsibility for death or personal injury owing to our negligence, or legal responsibility for fraud or fraudulent misrepresentation, or for anything else where exclusion is not allowed by the law.

6.Computer Offences

If you do anything which is a criminal offence under a law called the Computer Misuse Act 1990, your right to use the site will end straightaway. We will report you to the relevant authorities and give them your identity.
Examples of computer misuse include introducing viruses, worms, Trojans and other technologically harmful or damaging material.
You mustn't try to get access to our site or server or any connected database or make any 'attack' on the site. We won't be legally responsible to you for any damage from viruses or other harmful material that you pick up via our site.

7.Links to Our Site

You are allowed to make a legal link to our website's homepage from your website if the content on your site meets the standards of our acceptable use policy. We can end this permission at any time.
You mustn't suggest any endorsement by us or association with us unless we agree in writing.

8.Links From Our Site

Links from our site to other sites are only for information. We don't accept responsibility for other sites or any loss you suffer from using them.

9.Variation

We change these terms from time to time and you must check them for changes because they are binding on you.

10.'Best Value' Range

D&S Corporate strive to deliver our clients and their customers the best value when replacing an appliance. To do this we offer our 'Best Value' range. This range is based on a number of conditions that need to be met at any given time. For more details on the 'Best Value' range please click here.

10.1

By selecting and purchasing the 'Best Value' option when ordering though our online store you are confirming that you are happy with any brand machine that we deliver as long as the minimum standards we have outlined are met.

11.*4 Day Guarantee

D&S Corporate offer a *4 day guarantee. This guarantee only applies to our 'Best Value' range and if a specific brand is selected at point of ordering then the 4 day guarantee does not apply. We will however deliver your selected machine as fast as possible.

12.Sizes

Freestanding appliances come in lots of different sizes and as such there may be some manufacturers that do not offer your selected size. If this happens with an order we will contact the customer within 24 hours to advise that we cannot complete the order. In this event we will offer a different appliance from the same category in the correct size, where possible at the same price. If we cannot fulfil the order and the customer doesn't accept our offer of a different appliance we will refund the order in full.

12.1

Where a customer has selected a size they are confirming that this is the correct size for the property that it is being installed in. In the event that a machine is delivered but cannot be fitted due to an error selecting the size of appliance, D&S Corporate may take the appliance back to exchange for the correct size, however, the delivery charge will not be re-funded and as such the customer will need to pay for delivery again.

13.Prices

The prices shown against brands in our online store are for lead in models only. If certain specifications are requested (such as LED screen, large drum size etc) D&S Corporate reserve the right to increase the price in order to fulfil your order. Where possible we will strive to deliver your specific requirements for the price displayed on our site but in the event that we are unable to you will be given the choice as to wether you would like to proceed with your order or cancel.

14.Installation

Whilst every care will be taken, we shall not be responsible for accidental damage caused to your home or the contents while goods are being delivered and installed or the old ones removed. Or for any such loss arising from such damage, including all water and electrical connections. We can only install to existing connections. Where circuitry work needs to be undertaken, we are not able to carry out this work and where this occurs a qualified electrician will need to be contracted to complete the installation. By placing an order with D&S Appliances Ltd T/A D&S Corporate you are confiming you are in agreement with this term.

15.Images

All product images used on this website are for illustrative purposes only.

16.Applicable Law

The English courts have the only right to hear claims related to our site, and all disputes are governed by English law.

17.Contact Us

Please email us at support@dandscorporate.com to contact us about any issues.